You can find us here: Lanový Park Hájenka, Tovární kolonie 45, Břeclav 4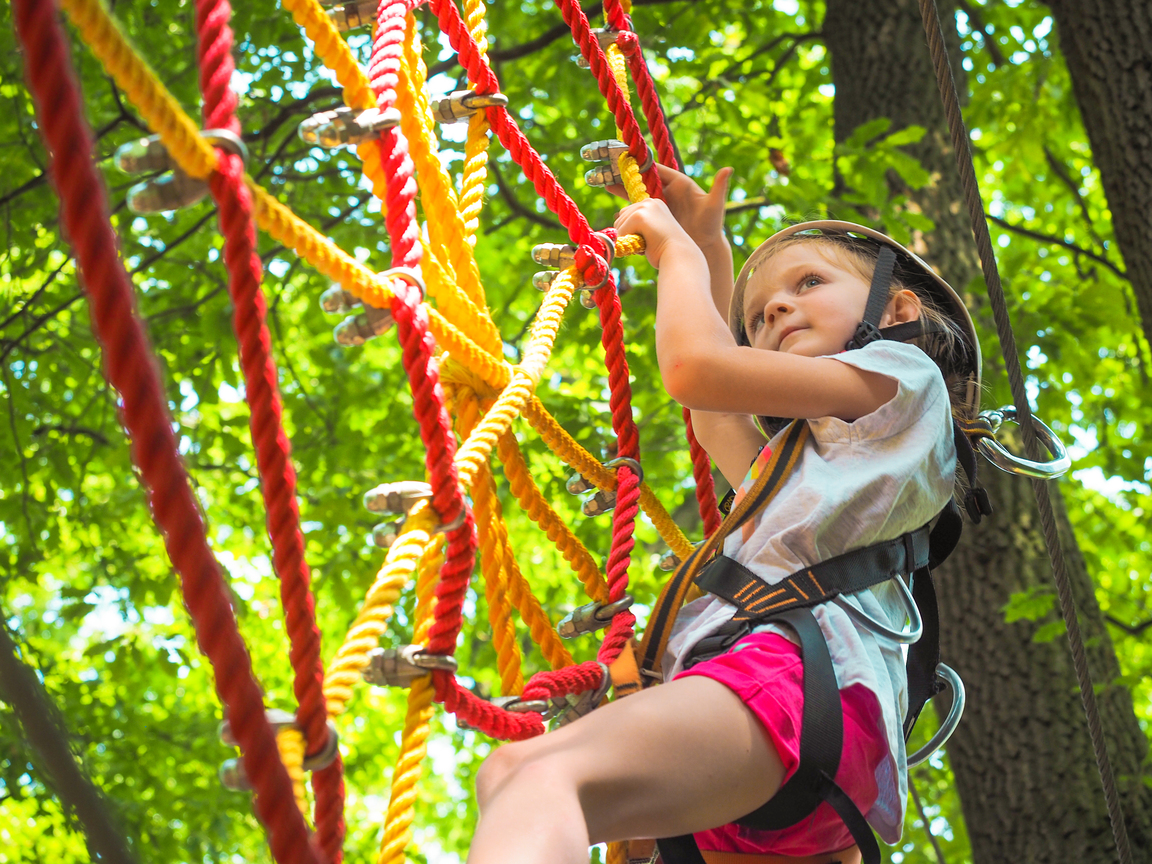 We prepare thematic school trips, adaptation and learning programs, competitions or educational programs for kindergartens, elementary schools and students of high schools and universities.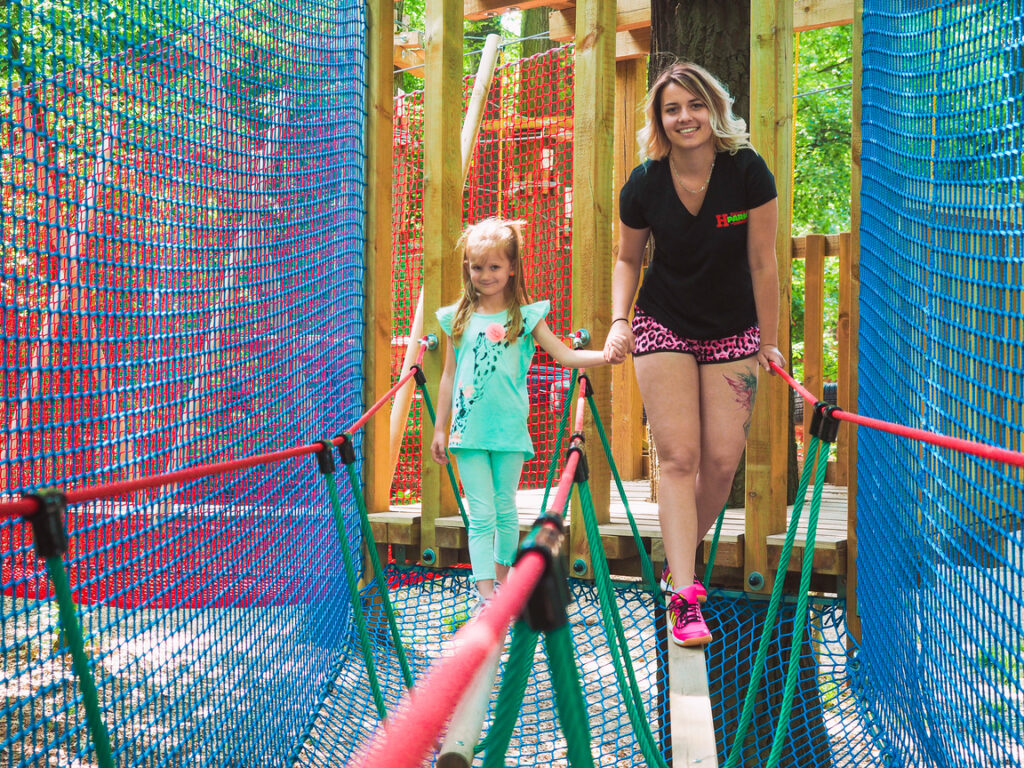 Take your children, parents, partners or friends and go to the rope center Hájenka Břeclav to experience pleasant moments together. We have prepared 3 routes for you with different degrees of difficulty.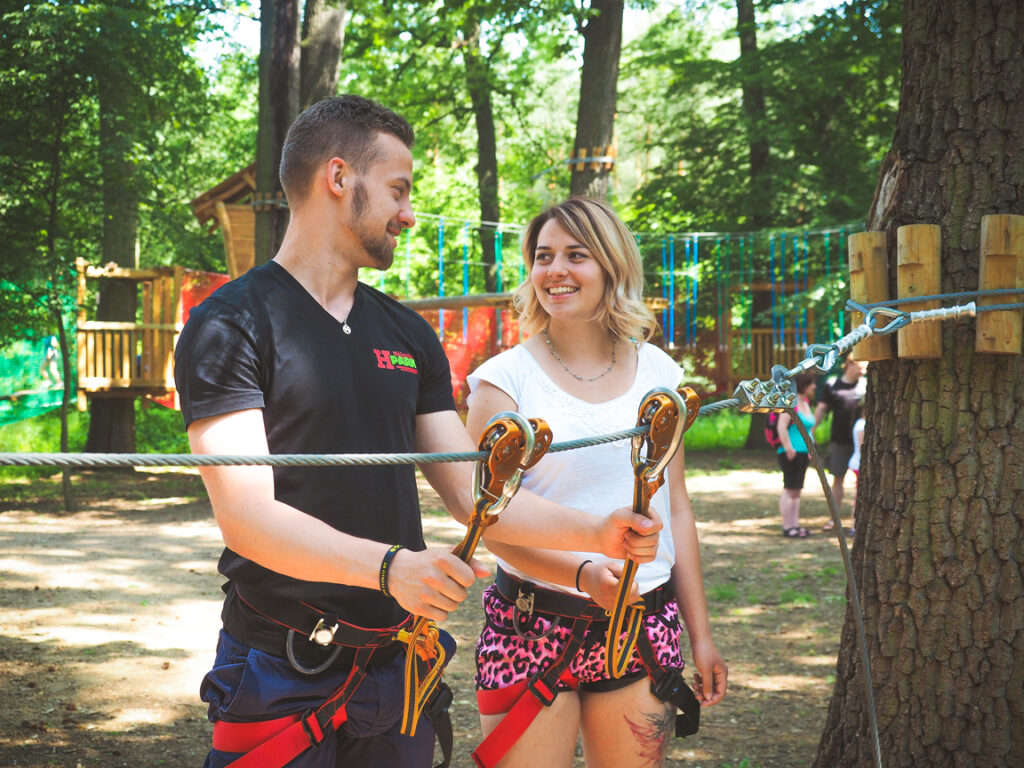 Do you want to enjoy an interesting program with colleagues, employees or business partners? We offer a wide range of activities and tailor-made programs for small and large companies.
The only rope park in the Lednice-Valtice area
Visit our rope park in the family center Hájenka Břeclav. The rope park has been tried and tested for years and is popular with children and parents. Hájenka Park is located 300 m behind the sign of the town of Břeclav, on the road towards Valtice. You will find us in a former Hunter's lodge. (Liechtenstein Hunter's Lodge from the 18th century).
Lanáček
It is intended for the little ones. It ensures safe climbing for children from 3 years of age. The route consists of a circuit of 12 rope obstacles suspended at a height of 1.5 m.
Blue path
Moderate difficulty, fun, exciting with 15 obstacles. The obstacles are suspended at a height of approx. 2.5 m.
Lanový Park Hájenka, Tovární kolonie 45, Břeclav 4